We mainly produce large dog kennel,and we manufacturer welded mesh dog kennel and chain link mesh dog kennel.
Welded mesh dog kennel eatures:
(1)Heavy Duty (Dia32mm) frame pipe welded frame. with Heavy Dia3.8mm/Dia 4mm
(2)Dog friendly. No sharp edges or mesh ends are welded onto the frame.
(3) Hot dipped Galvanized /Powder-coating finish provides nice surface and anti-corrosion protection
(4) Easy to assemble, only 2 clamps required per pre-assembled panel. Additional panels can be added to make different or larger configurations.
(5)Door can be swung into the kennel or opened outward depending on the habits of your dog. Quick access door latch.
(6) Carton packing is available for easy transportation.
Chain Link mesh dog kennel features:
100% commercial steel grade,quality guarantee,do-it-yourself products.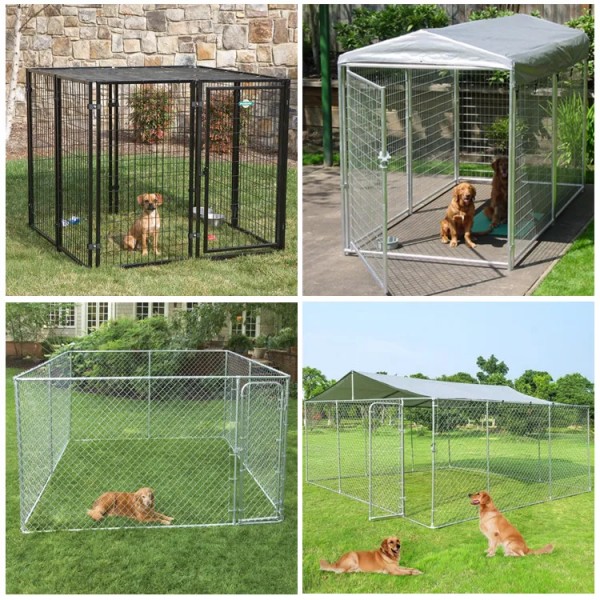 Chain link mesh dog kennel packed by carton box.